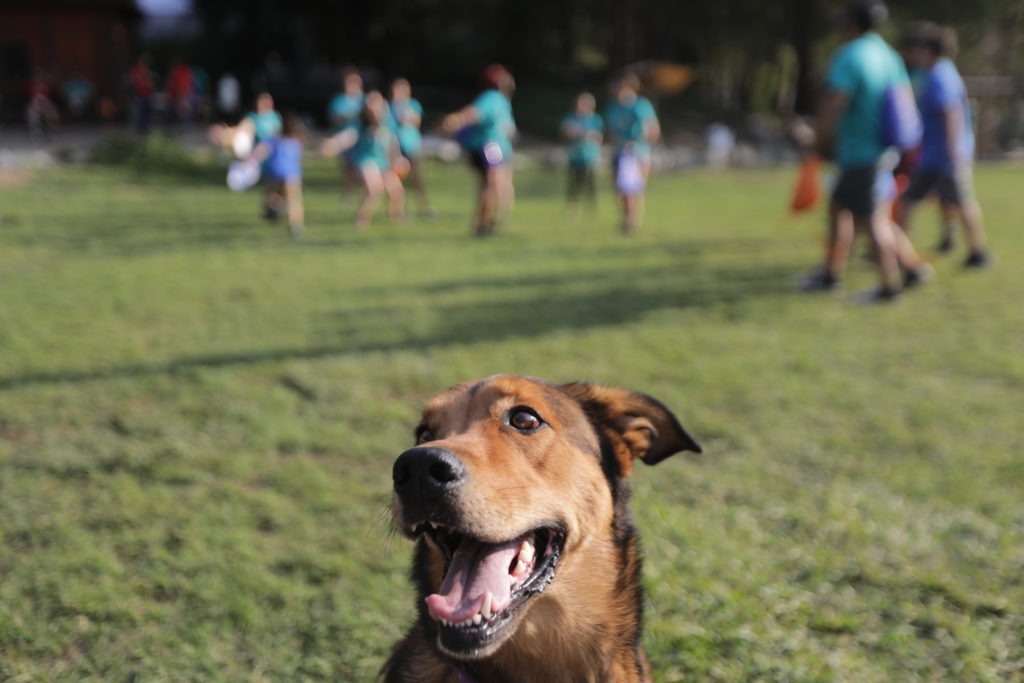 Ranger, a 5-year-old Emotional Support Dog, rarely has time to nap.
This Rhodesian Ridgeback mix and his handler, Ken, are dedicated to serving others. Ranger is part of a team with the Trauma Intervention Program of San Diego that provides companionship to children and adults immediately after a trauma or emergency. In addition to his calming presence, Ranger has a keen nose that's been valuable in aiding the San Bernardino Police Department on Search and Rescue missions. When he meets with veterans suffering from PTSD or visits children in local schools, his gentle personality brings them comfort.
With all these activities filling his days and nights, Ranger still had time to join 125 children and teens (ages 6 to 17) this past July for a weekend of fun at Camp Erin ® San Diego. Camp Erin is a free bereavement camp hosted by The Elizabeth Hospice, the leading nonprofit hospice care provider in San Diego County and Southwest Riverside County. At camp, children honor and memorialize their loved one while making friends with others who are facing similar circumstances. Camp Erin provides a unique opportunity for grieving youth to restore their feelings of hopefulness, enhance their self-esteem and learn they are not alone.
Ranger was on the move from 6:30 am to 12:30 am throughout the camp weekend. "It was amazing to watch Ranger walk among children and adults during our Luminary Ceremony when campers light a candle and speak a message to their loved one," said Melissa Lunardini, Children's Bereavement Manager for The Elizabeth Hospice. "He stopped by the side of those who were tearful and sobbing as they listened to the other campers' stories of loss. Ranger made himself available to anyone who was in need of emotional support."
"What Ranger did for the kids was what the adult camp facilitators were trained to do," said Ken. "He met kids where they were on their grief journey. His welcoming presence and unconditional love enabled the door to open and a connection to be made. "