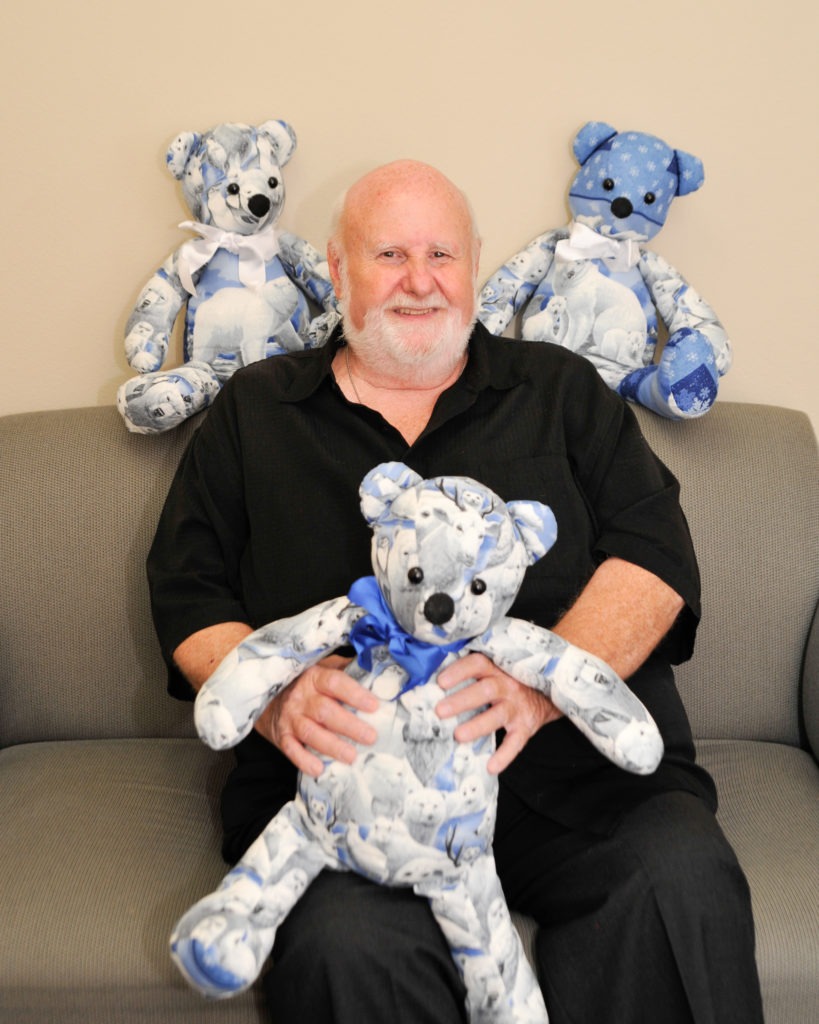 A 36-year marriage filled with love, joy and adventures started with a simple statement from Judy's friend, "You have to meet my brother, Mike.
"Judy was one of those people who others gravitated to. She had a kind and loving heart," Mike fondly remembers.
Judy was also determined, not allowing a diagnosis of small cell lung cancer to prevent her from living life to the fullest. For seven years, she fought the disease, undergoing aggressive chemotherapy and radiation treatment. When the cancer went into remission, she and Mike traveled around the country. Every trip included a visit to the local fabric store where Judy, who had a passion for sewing, would purchase bolts of material.
"Sewing was a major part of Judy's life," said Mike. "Growing up in Minnesota, she learned how to use a sewing machine at a very young age. She made all of her own clothes – and mine – and was an excellent quilter."
Two years ago, Mike suggested that Judy upgrade her sewing machine because it was limited in what it could do. They purchased a Bernina 350. "It was the difference between a Ford and a Cadillac," marveled Mike. "The Bernina could sew leather and created all types of stitches. Judy adored it."
Soon after the purchase, Judy's cancer returned. This time it didn't respond to treatment and she was admitted to the hospital. Mike knew that Judy would want to spend her last days at home but didn't know how to make that happen. Fortunately, the team from The Elizabeth Hospice stepped in and made all the arrangements. The next morning, Judy was transported home where a hospital bed and other medical equipment had been delivered in anticipation of her arrival. A nurse was on site to make Judy comfortable and answer the family's questions. Judy spent her final days at home surrounded by those who she loved and who loved her.
After Judy's passing, Mike received bereavement support from The Elizabeth Hospice. Among the information he received was a flyer about Cuddle Bears, stuffed animals created by volunteers from a loved one's clothing. Mike had an epiphany, "I'm sitting here with an incredible sewing machine. I wonder if it can be used by The Elizabeth Hospice. I know Judy would support my decision to donate her machine to the organization that provides such extraordinary care."
Judy's treasured machine is now part of The Elizabeth Hospice's Cuddle Keepsakes Program. "This is an excellent program," said Bonnie, a Cuddle Bear volunteer who just completed her 500th Bear. "It's an honor to use Judy's sewing machine to create these special keepsakes which evoke fond memories and will be passed down from generation to generation."