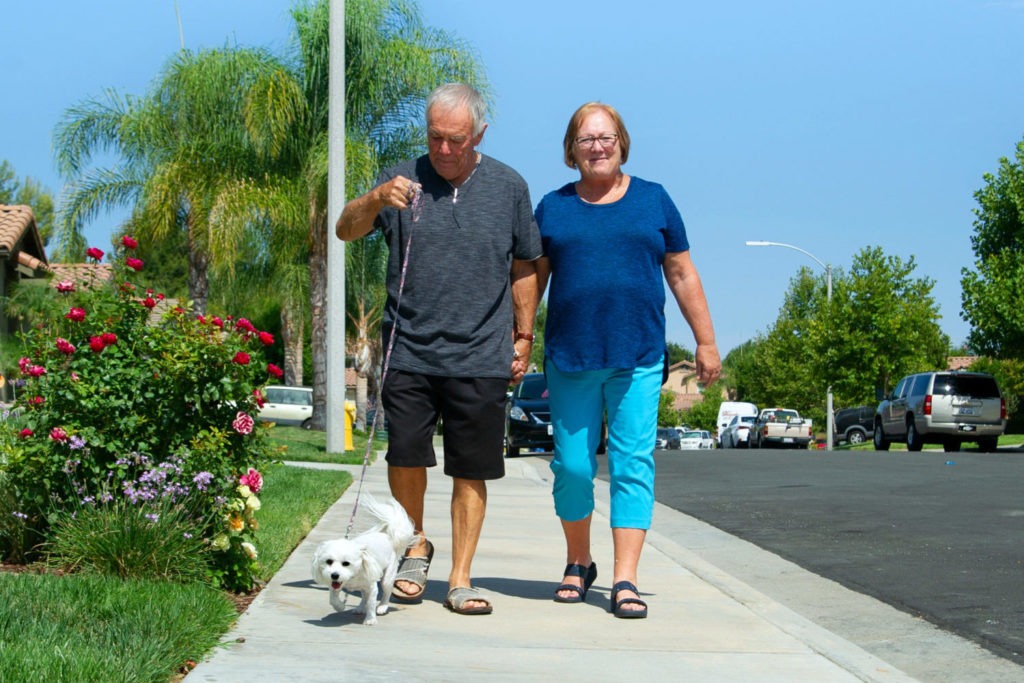 A top priority for The Elizabeth Hospice is to keep a patient's world whole. We believe the unconditional love and companionship that pet owners receive from their pet play an important role in their well-being and quality of life.
Recognizing that a life-threating condition can make it difficult for our patients and their families to care for their animals, we offer Pawsitive Pet Connect as a free service.  Pawsitive Pet Connect volunteers help to keep patients with their pets by walking dogs, playing with cats, as well as delivering pet food and other items, such as cat litter, flea medication and pet toys. Volunteers also assist with transporting pets to veterinarian and grooming appointments.
Dog-lovers Suzanne and Scott read about this program in the newspaper and decided this would a great volunteer opportunity.  "Helping people care for their pets is a small thing that can make a big difference," said Suzanne.
Just ask April, a 4-year-old, Coton de Tulear, a white ball of fluff with a big personality. For four months, Suzanne and Scott came to Sharene and Harry's house three mornings a week to spend time with April. Their adventures included walks around the neighborhood and trips to the park.
"As Harry's illness progressed, I wasn't able to take April on long walks," said Sharene. "So when Kathleen, our social worker on The Elizabeth Hospice care team, told me about the Pawsitive Pet Connect program, I was thrilled."
"April looked forward to her time with Suzanne and Scott. She knew their schedule and would wait by the front door. Once she heard them walking up our driveway, she'd start squealing with joy. Suzanne and Scott gave something to April that I wasn't able to give her, and that meant the world to me."