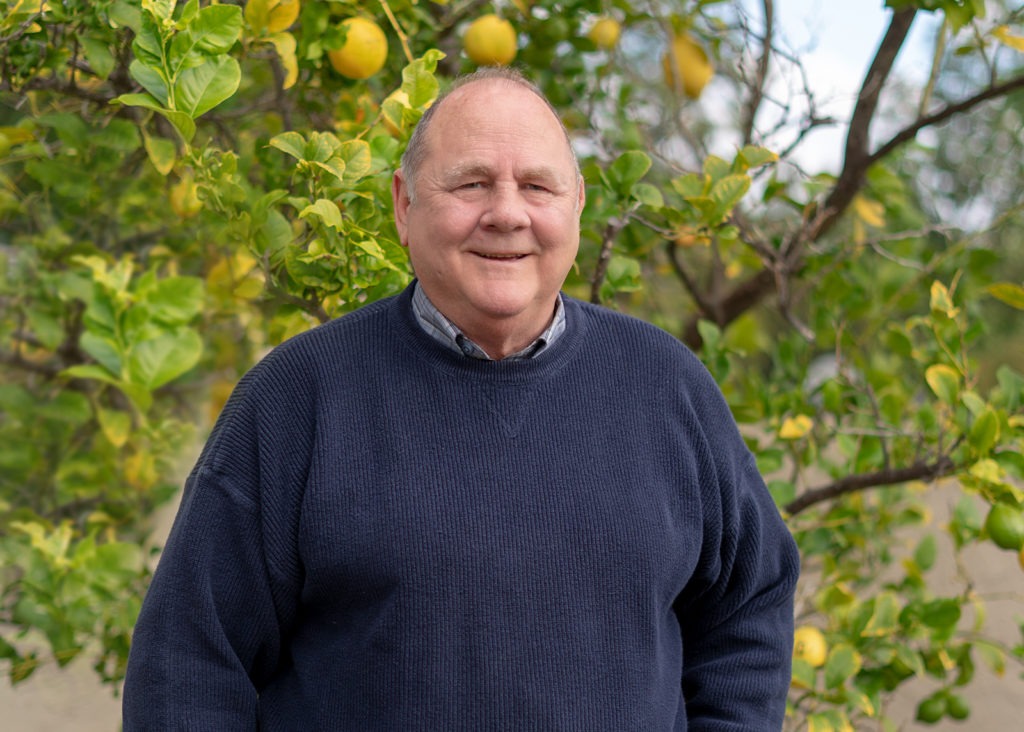 John's commitment to giving back to the community is rooted in his childhood. His mom and dad weren't wealthy but they were kind and caring people who always helped those in need.
When John's father was nearing the end of his life, he received care from a hospice provider in Phoenix, AZ. John and his brothers were at his bedside and benefited greatly from the guidance and support provided by the nurses and other care team members. "This was my first experience with hospice. I saw how important this type of care is for the patient – and the patient's family," said John.
John owned and operated Design Fabrication, Inc., a company that manufactured countertops for commercial, residential, new construction and remodeling projects. John felt it was important to be actively engaged in supporting the community where he lived and worked. He joined the San Marcos Chamber of Commerce and soon became the Chamber's Chair.
It was at a Chamber meeting that John met the CEO of The Elizabeth Hospice.  He wanted to learn more about The Elizabeth Hospice because his family's hospice experience was fresh in his mind.  John's passion for hospice, desire to make a positive impact in the community, and business background eventually led him to join the Board of Directors.
"The Elizabeth Hospice is making life better for people in our community. They are improving the quality of life for people who are at the end of life's journey as well as family members and friends who grieve after the death. "
John's community support goes beyond serving on the Board and being a community ambassador for The Elizabeth Hospice. He's a generous donor, too. "I'm proud to support The Elizabeth Hospice because they put heart into everything they do. They're here to ensure that nobody has to go through this challenging time alone. I believe everyone can help the community by making a donation of either time or money."