Everyone in the community is invited to attend Wings of Hope, hosted by The Elizabeth Hospice, on Sunday, May 3, 2020 from 1 to 3 pm. The event will take place at the California Center for the Arts, located at 340 N. Escondido Blvd in Escondido. Attendees will have the opportunity to remember, honor and celebrate the special people who have touched their life. Admission and parking are free.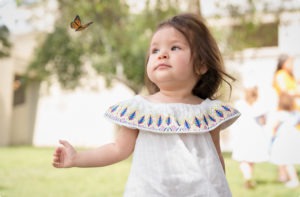 Registration is required and can be submitted HERE or by calling 760.796.3708.
In support of the organization's nonprofit mission, a donation of $50 is suggested to reserve a Painted Lady butterfly. Additional giving opportunities are available. For more information, contact Tylie Daniels at Tylie.Daniels@ehospice.org or 760.796.3708. All donations benefit The Elizabeth Hospice's vital services for children and adults impacted by serious illness, grief and loss.