Please join us on Sunday, November 13 for Light Up a Life 2022 at the California Center for the Arts, Escondido. This free community event will help illuminate the darkness you experience when your heart is touched by loss, illness or sorrow.
3:30 to 5:30 pm
Light Up a Life 2022
Candle-Lighting Ceremony | Live Music | Inspirational Messages | Refreshments
FREE. EVERYONE IS WELCOME.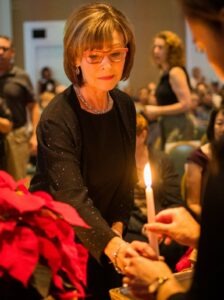 While there is no cost to attend Light Up a Life 2022, we welcome a $50 gift to sponsor a light in honor of your loved one.
REGISTRATION IS REQUIRED FOR LIGHT UP A LIFE 2022