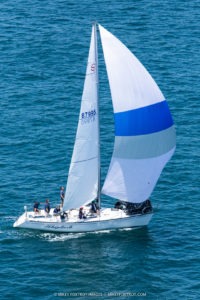 Benefiting The Elizabeth Hospice
Everyone is invited to attend Oceanside Yacht Club's post-race parties on Saturday, August 3 and Sunday, August 4. There will be food, cocktails, live music, silent auction and an opportunity to win a 7-day Holland America Cruise for Two to Alaska, Canada/New England, Mexico or the Caribbean. Raffle tickets: 1 ticket for $20; 6 tickets for $100.
Post-Race Parties:
Saturday, Aug. 3: 3 pm to 10 pm
Sunday, Aug. 4: 2 pm to 8 pm
Oceanside Yacht Club is a social club for sailing enthusiasts who have a passion for the ocean and the community.
For more information, contact Mike Cobas, Oceanside Yacht Club Regatta Chair, at diegodays@aol.com or 760-716-0379.