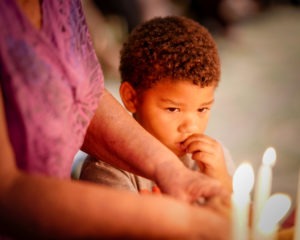 A time to remember and honor the people who have brightened your life.
The Elizabeth Hospice invites you to Light Up a Life 2020, a special candle-lighting ceremony to celebrate those whose lives have warmed your heart and whose memories illuminate your life. There will be inspirational messages, music and refreshments. This family-friendly event is open to everyone in the community.
All attendees will have an opportunity to light a candle during the memorial ceremony. In support of The Elizabeth Hospice's nonprofit mission, a donation of $50 is suggested. A 2020 keepsake ornament will be provided with a $100 donation; a personalized ornament will be provided with a donation of $250 or more.
Registration opens in September.